Materials & Processes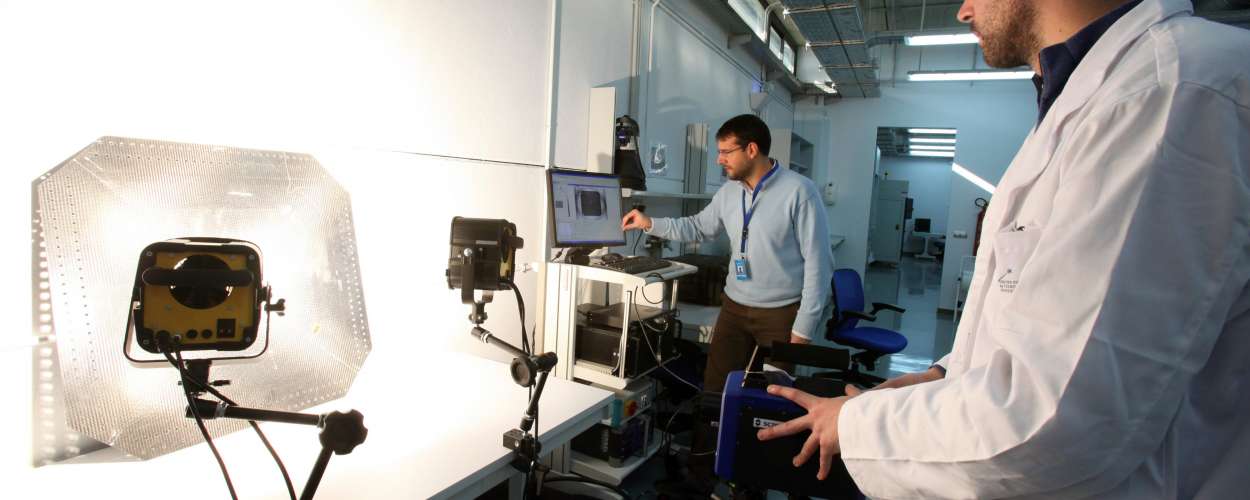 The division features a wide variety of technologies for non-destructive testing and failure analysis of aircraft components such ultrasonic phased array, infrared thermography and laser shearography. Additionally, high detail 3D characterization can be also performed by means of X-ray computed tomography.
A second research line comprises the development and design of aerospace components for additive manufacturing, including topology optimization for metal and polymer base fabrication technologies (SLM, SLS, FDM, …).
Furthermore, the division have a great potential for mechanical testing of components and structures, involving static and fatigue tests up to 4,000 KN, impact testing, modal analysis, digital image correlation for recording strains and 3D displacements, as well as altitude and HALT (Highly Accelerated Life Testing) environmental chambers.
The division of Materials & Processes is currently involved in several aerospace projects within the national and international community, in conjunction with customers like AIRBUS DEFENCE & SPACE (Centro Bahía de Cádiz, Puerto de Santamaría; San Pablo Factory, Sevilla; Tablada Factory, Sevilla; Central Headquarters in Barajas, Madrid), AIRBUS HELICOPTER, TECNATOM, CT-INGENIEROS, ESA (European Space Agency), ALESTIS AEROSPACE, AERNNOVA, APPLUS, CESA, etc., and from other industrial sectors like GAMESA, TORSA y BSH.
EQUIPMENT
ORGANIZATION

CTO Materials & Processes
Head of Testing and Advanced Processes unit
Head of Additive Manufacturing unit
RESEARCH FIELDS