Automation & Robotics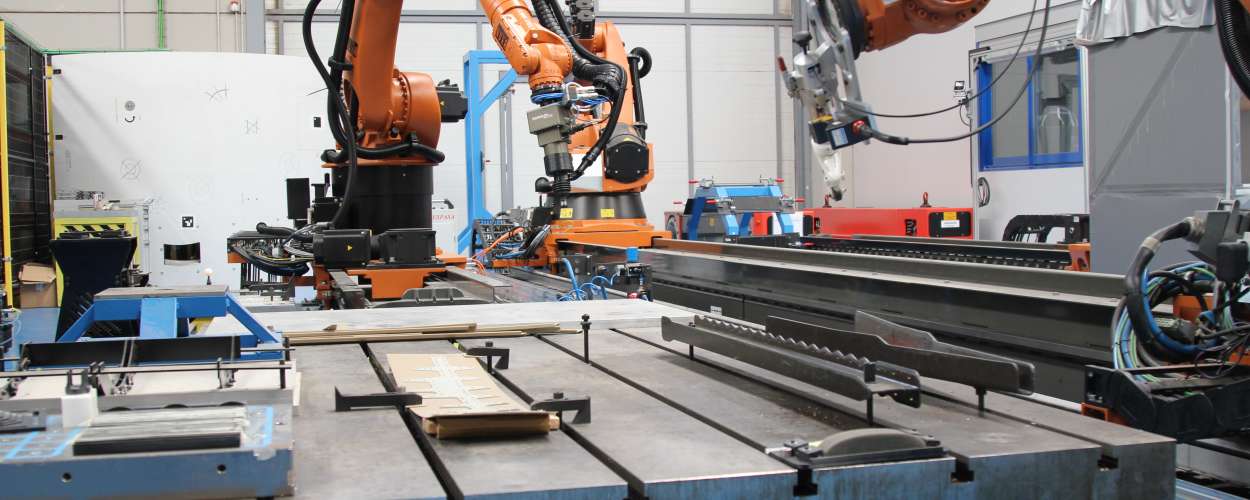 The production processes of the aeronautical industry are characterized by demanding quality requirements, being very manual and handling a great variety of pieces, which are managed in batches of very few units. Therefore, the automation of these processes requires precise and robust solutions, with minimum tooling, simple reprogramming and reduced set-up times.
The aim of FADA-CATEC is to support aeronautical companies in order to achieve a higher degree of automation in their manufacturing and inspection processes. For that purpose, FADA-CATEC has a team of multidisciplinary engineers with previous work experience in companies in the aeronautical industry. Thus, this knowledge of the sector, combined with extensive training in automation and robotics, brings a very practical orientation, mainly focused on improving the productivity of companies.
Currently, FADA-CATEC is developing numerous R&D projects for the Aeronautical Industry together with companies such as AERNNOVA, AEROTECNIC, AIRBUS, AIRBUS D&S, AIRGRUP, ALESTIS, ALTRAN, APPLUS, CESA, CT Ingenieros, INESPASA, SAFRAN, SKYLIFE, and so forth. Institutions such as the University of Seville, University of Carlos III, Andalucía Aerospace cluster, DLR, LAAS-CNRS, ALSTOM, the Polytechnic University of Catalonia or the University of Naples stand out as partners in national and European R&D projects.
Moreover, automation technologies are also applied to other industrial sectors (Naval, Defense, Health, and so on).
EQUIPMENT
ORGANIZATION

CTO Materials & Processes

Head of Automation & Robotics unit

Head of Alliances, Customer & Partners Development
RESEARCH FIELDS
The main technological objectives are the following: (i) the improvement of advanced manufacturing processes, (ii) the automation and optimization of complex industrial processes, and (iii) approaching the aerospace industry to the factory of the future.
Currently, FADA-CATEC is developing projects focused mainly on the manufacturing, assembly and maintenance processes of the aeronautical industry, thanks to advanced process automation and disruptive technologies, mainly covering 6 different research lines: